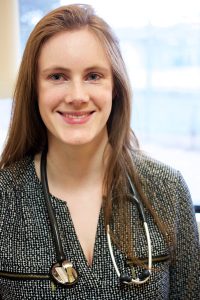 Dr. Mollie Brennan BSc, ND has left the Centre for Integrative Mental Health, and is now working in New Brunswick. 
We wish her well with her move back East.
If you need to get in touch with her, please let us know, or you can contact the clinic to work with one of our new Naturopathic Doctors.
Dr. Brennan is a registered naturopathic doctor who graduated from the Canadian College of Naturopathic Medicine in 2017. She completed a Bachelor of Science in Biochemistry-Nutrition at Memorial University of Newfoundland, and a Holistic Nutrition diploma from the Canadian School of Natural Nutrition prior to pursuing naturopathy in Toronto.
Mollie treats busy families including stressed parents and caregivers. She has
experience treating anxiety/depression, Lyme, and mitochondrial disorders.
Her focus area is ADD/ADHD, Autism Spectrum Disorders and paediatric neurodevelopment.
She is dedicated to working as a part of your healthcare team to address
your and/or your child's needs.
It is Mollie's goal to improve quality of life through both mental and physical
health for her patients. Through naturopathic medical practices, she offers a
complementary approach to your primary care (family doctor) and works in concert with other health care fields such as occupational, speech, counselling, and behavioural therapies.
Outside of naturopathy she is exploring yoga, strength training,
and finding a really good cup of coffee!
As a part of the Centre for Integrative Mental Health team Dr. Mollie is accepting new patients and currently offers free 15 minute consults to answer any of your questions.