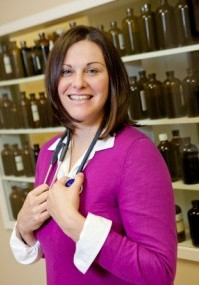 Dr. Sonya Doherty
Naturopathic Doctor
Dr. Sonya Doherty is a licensed and board-certified Naturopathic Doctor who is an active member of the Canadian Association of Naturopathic Doctors.
Sonya Doherty completed her undergraduate training at the University of Western Ontario in a Bachelor of Science Honors Kinesiology program. While completing her pre-med studies at Western University, she also competed with the UWO basketball team. In 2003, Sonya Doherty completed her Doctorate in Naturopathic Medicine at the Canadian College of Naturopathic Medicine in Toronto, Ontario. As a fourth-year intern, Sonya worked at the Sherbourne Health Center with patients suffering from HIV and AIDS.
Dr. Sonya Doherty's practice is focused on the alternative treatment of ADD/ADHD, as well as Autism, Down Syndrome, ADD, Tourette's Syndrome, Developmental Coordination Disorder, Dyspraxia/Apraxia, learning disabilities, and PANDAS. Sonya Doherty is a registered Defeat Autism Now! Doctor. She has completed her level I and II with The Autism Research Institute training providing her with the research and tools needed to help each child reach their developmental potential.
At the Centre for Integrative Mental Health, Dr. Doherty is focusing her practice on the treatment of ADHD and its co-existing conditions.