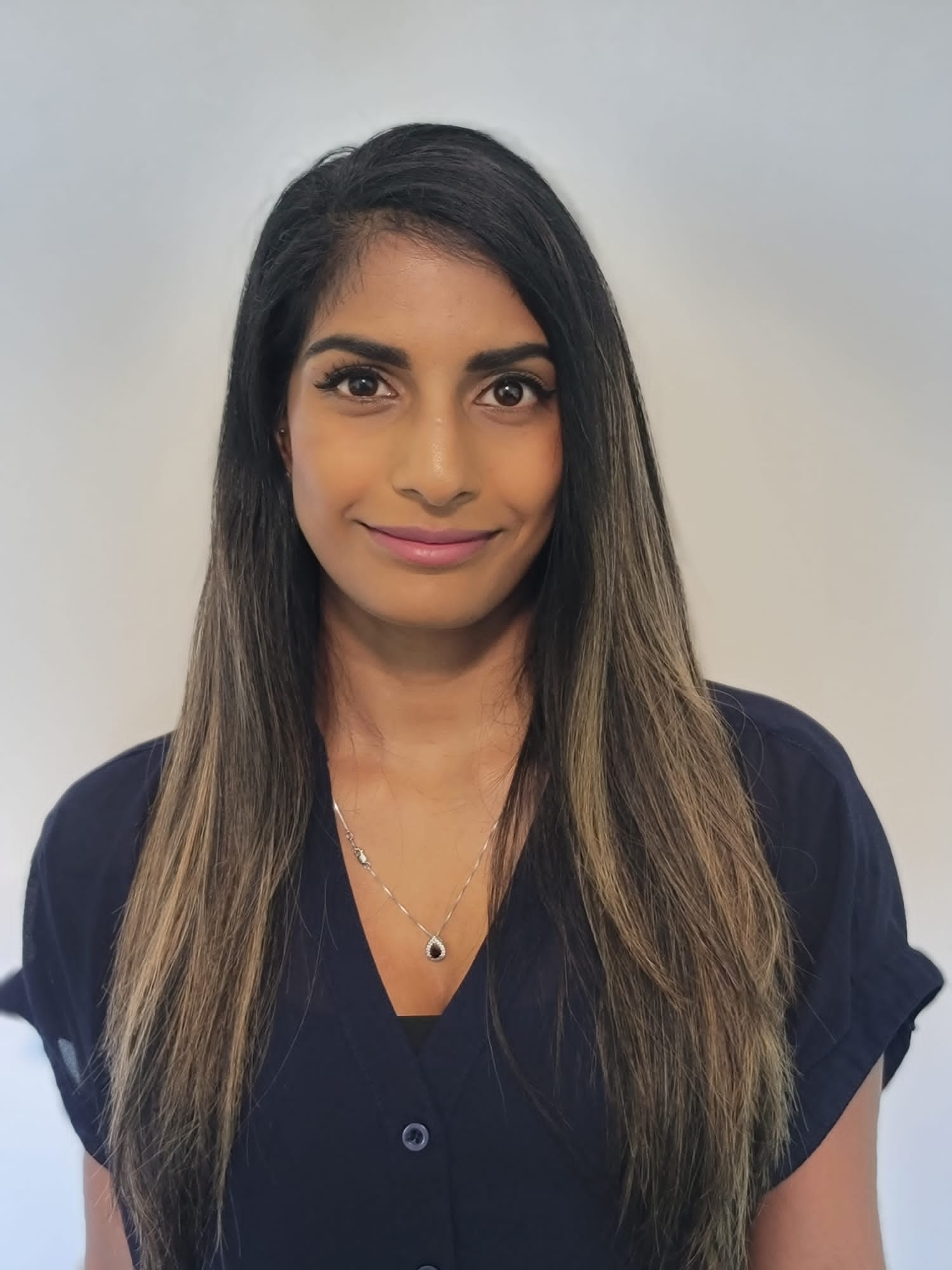 Harshi Sritharan, MSW RSW
Registered Social Worker
Harshi Sritharan is a registered Social Worker with the Ontario College of Social Workers and Social Service Workers. She specializes in working with children and youth, teens, young adults, as well as parents and families with Autism Spectrum Disorder (ASD), Learning Disabilities (LD), and Attention-Deficit Hyperactivity Disorder (ADHD).
Harshi has spent over six years working with individuals and families across the life span navigate ASD and ADHD. She has worked with individuals both in-person and virtually, implementing behavioural techniques within clinics, homes, as well as public and private schools. Harshi has implemented treatment and program planning for children with ASD, while coordinating and providing supports for them in school classrooms. In addition, she has worked with parents, providing parent training and strategies to implement within the home. Harshi has also created a parent training program for parents whose children have recently received a diagnosis of ASD and helped parents teach their children communication, social interaction and joint attention skills.
Harshi completed two undergraduate degrees at McMaster University in Psychology, Neuroscience and Behaviour, and Sociology. She then went on to pursue a post-graduate certificate in Autism and Behavioural Science and a certificate in Cognitive Behavioural Therapy. Following this, Harshi completed her Master's in Social Work at the University of Windsor.
Harshi has a passion for working with individuals and helping them reach their behavioural, social and emotional goals. Her expertise in child development, human behaviour, and behaviour modification using the principles of Applied Behaviour Analysis, helps her create treatment plans and strategies to help support individuals and families with ASD and ADHD.
While working directly with children and youth at her previous agencies, she found there to be a lack of support for families and difficulty addressing the barriers and stressors that families were facing. Thus, Harshi strives to bring knowledge and awareness of available resources and the mental health disorders that co-exist with ASD and ADHD.
Harshi likes to work with all members of the family to provide a comprehensive service to foster growth and positive change. Harshi uses a combination of strengths-based, client-centred, approaches using behavioural, cognitive-behavioural and mindfulness therapies while working with clients, to help them become their best self.
Special Interests:
Attention Deficit Hyperactivity Disorder
Parent therapy/strategies for ADHD
Autism Spectrum Disorder
Learning Disabilities
Self-Esteem
Growth Mindset
Anxiety
Social Skills
School Issues
Behavioural Issues
Aggressive Behaviours in children
Emotional Regulation
Parenting
Special Needs Parenting
Children and Youth
Service navigation of Ontario Autism Program Funding and Supports